Preparation for the TCF IRN exam – Online
Prepare to take your TCF IRN (Integration, Residence, Nationality) exam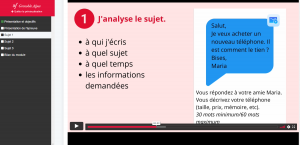 If you are looking for training that is flexible and readily available 24/7, the Alliance Française Grenoble Alpes offers an online course to prepare you for the Test de Connaissance du Français (TCF) exam for residency and nationality.
It will allow you to feel more confident and to better understand the test.
In addition to preparing you for the practical exam, our pedagogical team also provides you with their personal advice so that you have all the necessary tools to be at ease on the examination day.
You can register for one of our exam sessions and receive a discount on our TCF online courses.
Description of the 100% online TCF IRN test preparation course: This course aims to prepare you for a future TCF exam. At the end of the course, you will be able to take the obligatory and facultative tests of the TCF IRN. The training will prepare you for :
The collective tests (oral and written comprehension)
The facultative tests (oral and written expression)
Objectives of the online TCF IRN test preparation course: To develop and improve your French language skills (comprehension and expression) to achieve a B1 level (required for a naturalisation application) or an A2 level (required for a 10-year resident card application).
Requirements: You must have the level required for the test. The purpose of the course is not to bring you to that level, even if the course will undoubtedly help you progress in French. Its main objective is to train you for the exam and its methodology and to help you feel more at ease before the exam.
Access: You have access to the course for a period of 15 days
Average length of the course: 5 hours
Why choose our formations?
If you want to register, it's here:
Do you have a formation account (CPF)?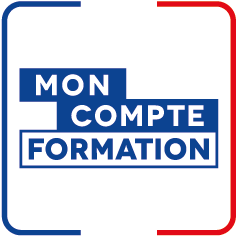 Great news! This training + the exam is fully financeable with your formation account (CPF). To create a registration request, please click on the button below and then on "Create my registration request".
Our team will then contact you within 72 hours to validate your financing request.
Please note that requests via the CPF must be sent to us at the latest 15 days before the planned start of the training.